HANVET ›› News

- 08/04/2015
HANVET PRESENT AT VIV ASIA 2015
Bangkok, March 11th, 2015- HANVET today participated at VIV Asia 2015 in Bangkok, the regional leading trade exhibition for professionals in the international animal health and aquaculture production industry. The show offered such a broad pallet of opportunities for HANVET to meet and match with a great number of potential clients around the region.
VIV Asia was such a valuable chance to promote and sustain HANVET's image as a company of the strong history, unique culture and constant development of new products. During three days of the show, our dedicated team has successfully set up meetings and exchanges with potential clients from Asia, particularly the Middle East countries such as Kuwait, Jordan, Saudi Arabia and UAE, to discuss the way that help bring our business relations a bigger step.

A wide range of new products, including antibiotic injection, vitamin oral solution and anthelmintic solution, were introduced. The event was able to expose HANVET as one of the trustworthy and respected suppliers in the South East Asia. We look forward to our presence again at VIV Asia in 2017.

Here comes a photo series of HANVET at VIV Asia 2015.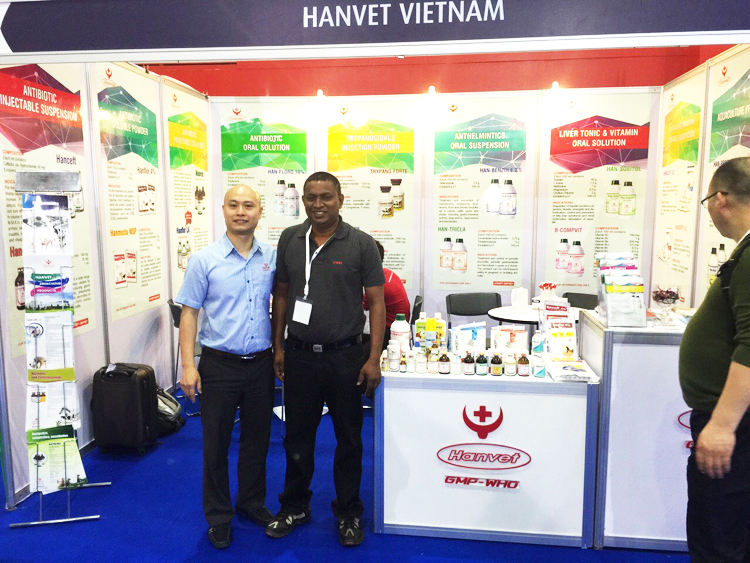 Photo caption: A sourvernir photo with the brand's distributor in Sri-Lanka
Photo caption: The first meeting between HANVET and Egyptian partner after a long time of email exchange.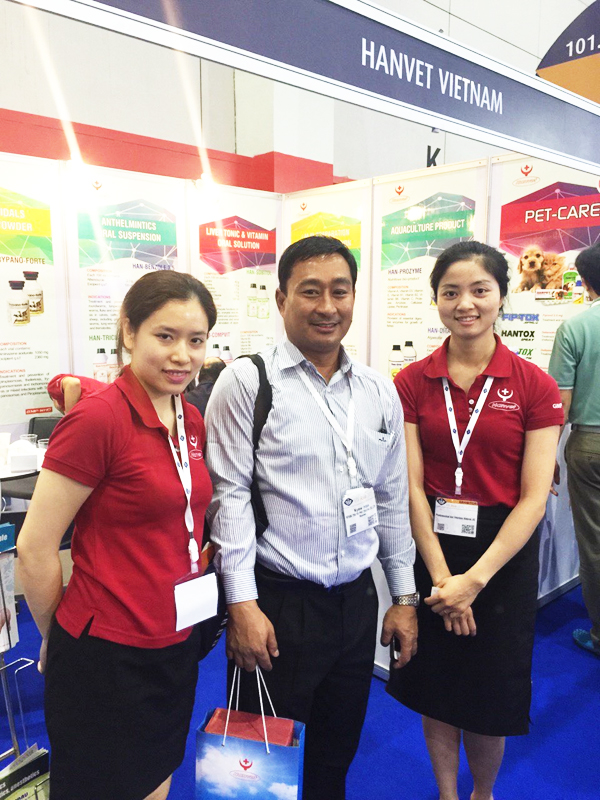 Photo caption: Meeting with Myanmar's partner at the show.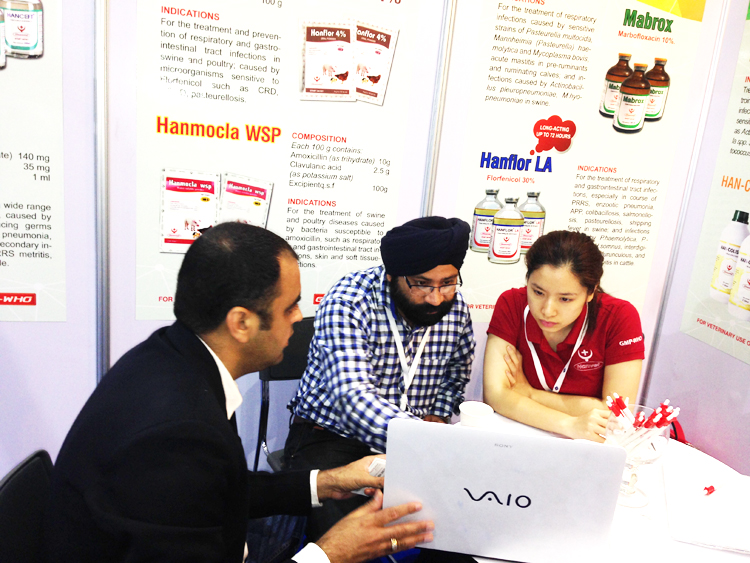 Photo caption: Making a deal on-site.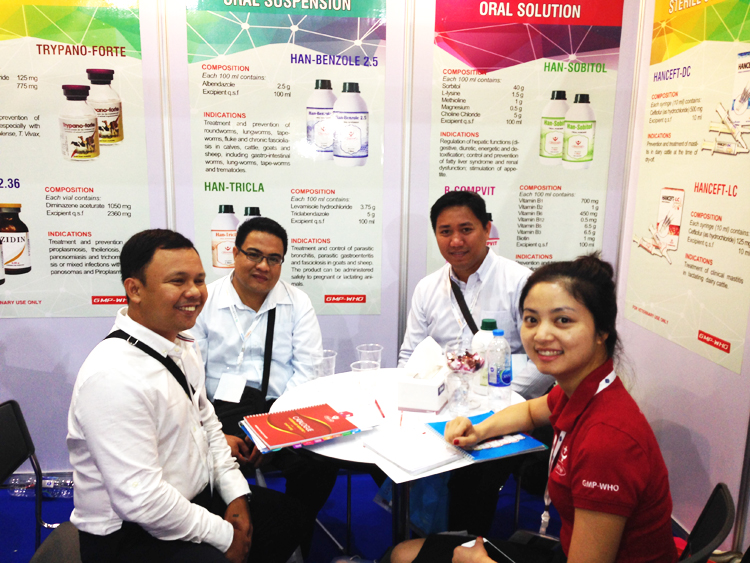 Photo caption: Sharing a common business style with a new partner from the Philippines.