HANVET ›› News

- 09/09/2015
A FULL-MOON DAY FOR CHILDREN
Co Loa province, September 09th, 2015, in order to encourage children who are suffering from the effects of Agent Orange used during the war against the US army, to strive their best to enjoy their lives, leaders from HANVET company paid a visit to present gifts and share love and sympathy towards disadvantaged ones.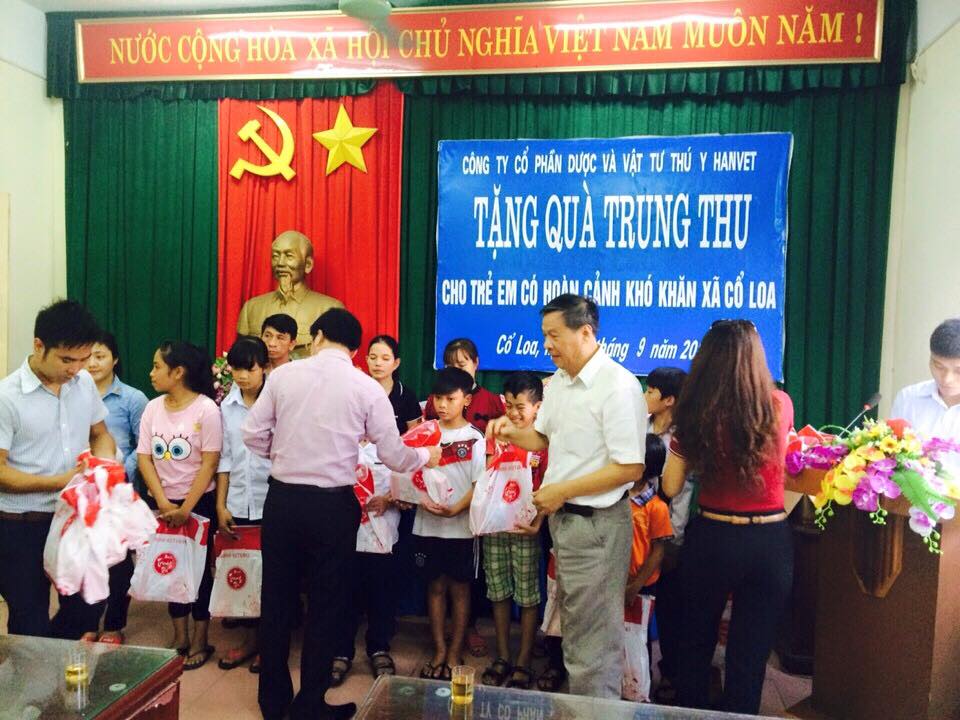 Photo caption: HANVET Chairman delivered gifts to disadvantaged children.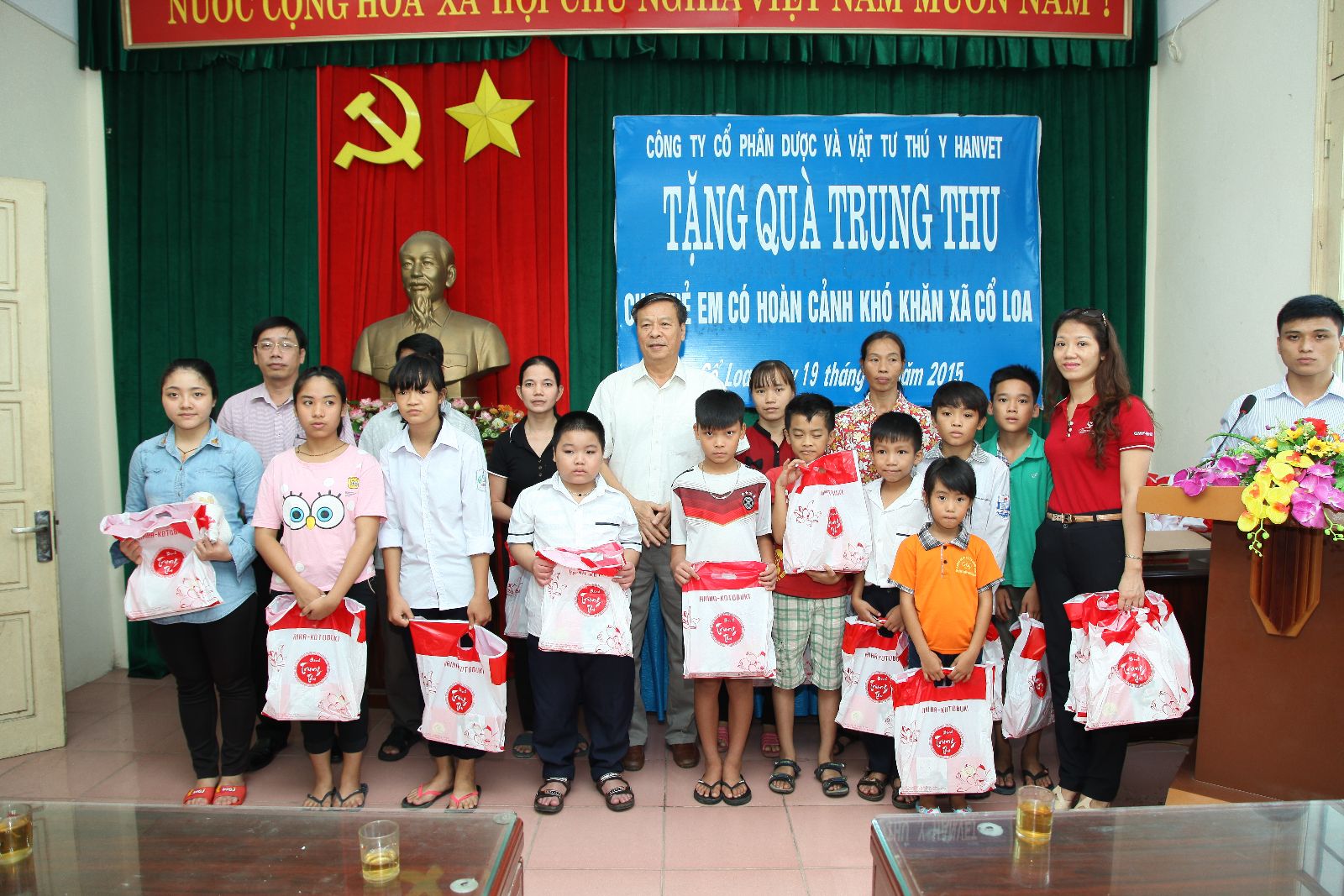 With the support of Co Loa People's Committee, the gifts delivered on the occasion of Mid Autumn have greatly contributed to bringing a happy festival for the children. It is just one of many heartfelt actions underlining HANVET's unique 3C culture of " Creativity-Community-Compassion", following which, the leaders and entire staff share, support and move with each other for mutual benefits and the disadvantaged sections of our society.