HANVET ›› News

- 01/10/2015
HANVET CELEBRATES 27TH ANNIVERSARY
Hung Yen province -October 01st, 2015 - Today, HANVET leaders and the entire staff gathered together at Pho Noi A Factory in Hung Yen province to celebrate the 27th anniversary of the company. The event was held with a series of activities, including a cooking contest, a sports championship and an art performance competition.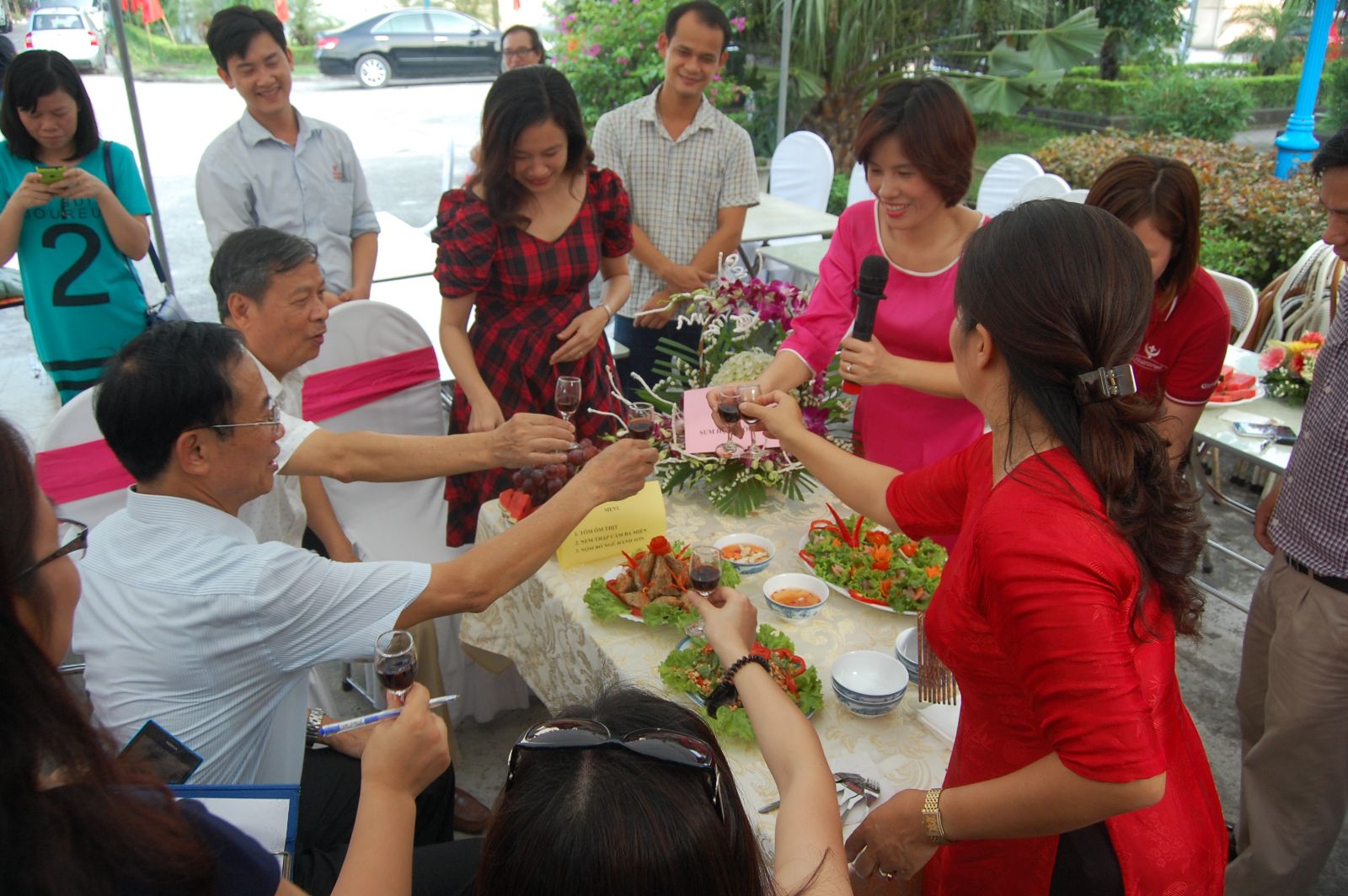 Photo caption: All departments were excited to participate in the cooking contest, showing how resourceful and ingenious Vietnamese women are.
Photo caption: One of an exellent art performances conducted by QC Department.
Photo caption: A dance performance from the Research Center to demonstrate Vietnamese love towards the national sea and islands.
Photo caption: The ceremony was also held as a special occcasions to deliver good praises towards excellent staff.
Established in 1988 as the longest history veterinary medicine manufacturer in Vietnam, HANVET is now operating a 40,000 m2 factory with up to 10 GMP-WHO production lines. Recently, HANVET has been building a new vaccine factory in order to meet the increasing demand for using local vaccines in replacement of imported ones.
"27 years is such a long journey of efforts but we only consider it as our strong foundation for opening a new brighter stage with a elevated movement to build and sustain a reputable HANVET brand in both local and international markets." enthused Dr. Nguyen Huu Vu, Chairman and General Director of HANVET in the opening speech.